Decorative bench to raise awareness of invasive fish species in Cornwall
17th May 2022
A new decorative bench has been installed at Cornwall's Siblyback Lake as a novel way to raise awareness of the threats posed by the predatory invasive non-native species, the ruffe.
Installed by South West Lakes and funded by South West Water, the bench made by local company Greenspace Designs features the fabulous view from Siblyback.
It also features native and non-native species in the lake including brown trout and the invasive ruffe which, although found in England, is not native to Cornwall and Devon.
The bench aims to encourage lake users to report sightings of the invasive ruffe to South West Lakes staff on site or by emailing invasives@swlakestrust.org.uk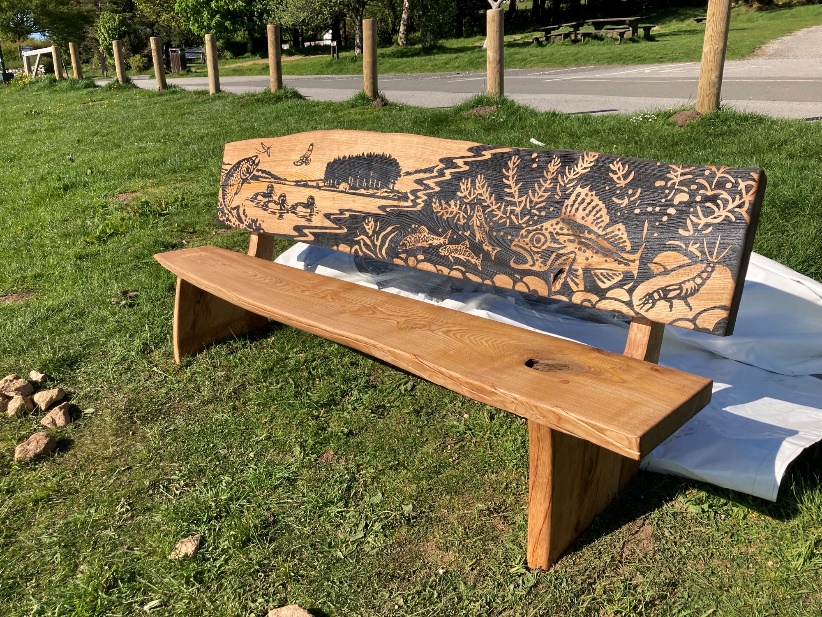 Ruffe have been detected at Siblyback by surveys, but no actual sightings have been received yet. Anglers in particular are being asked to photograph and report any ruffe they catch so records can be made about their size, age and location in the lake to determine their status, so biosecurity measures that can be taken to reduce the spread of this invasive species.
Usually a sandy brown to dark brown colour with blotchy black markings and speckles across the upper body and dorsal fin, ruffe gets its name for the dorsal fin that looks like a ruff collar.
South West Water's Biosecurity and Invasives Manager, Kate Hills, explained: "Non-native invasive species are those which have been moved from their place of origin to the UK by humans and which have a negative impact on our environment, economy or health.
They can affect wildlife, recreational hobbies and reduce native biodiversity. Ruffe have only been detected at four of our sites; Bussow, College, Crowdy and Siblyback reservoirs. We want to hear from anglers about ruffe they catch at any of these sites."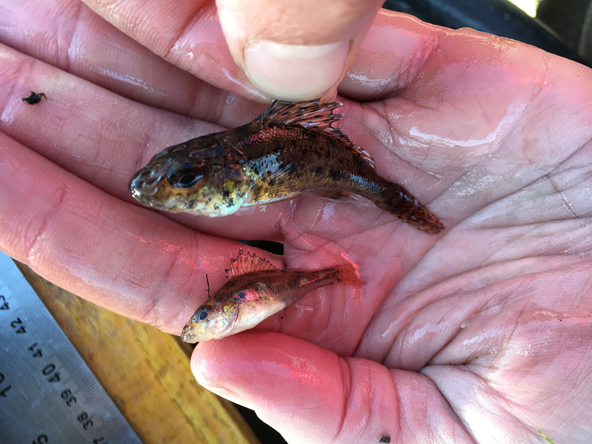 Ruffe are a predatory fish and cause a negative impact on native fish by outcompeting for food sources. The species can tolerate a range of ecological conditions and adapt to different waterbodies, making them especially problematic. They can also adapt to avoid predators and so are particularly difficult to control.
The decorative bench was installed in time for the start of Invasive Species Week (16-22 May 2022). As part of the awareness-raising week, South West Water will be holding a ruffe workshop at Siblyback Lake tomorrow evening (Tuesday 17 May) with talks from South West Water, South West Lakes, The Angling Trust and Fishtek Consulting.
Note:
• Non-native species are plants and animals which have been moved from their place of origin, accidentally or intentionally, and brought to into Britain by humans. Around 10% of these species are considered invasive. Invasive non-native species have a negative impact on the environment, the economy and sometimes human health and can have a range of impacts.